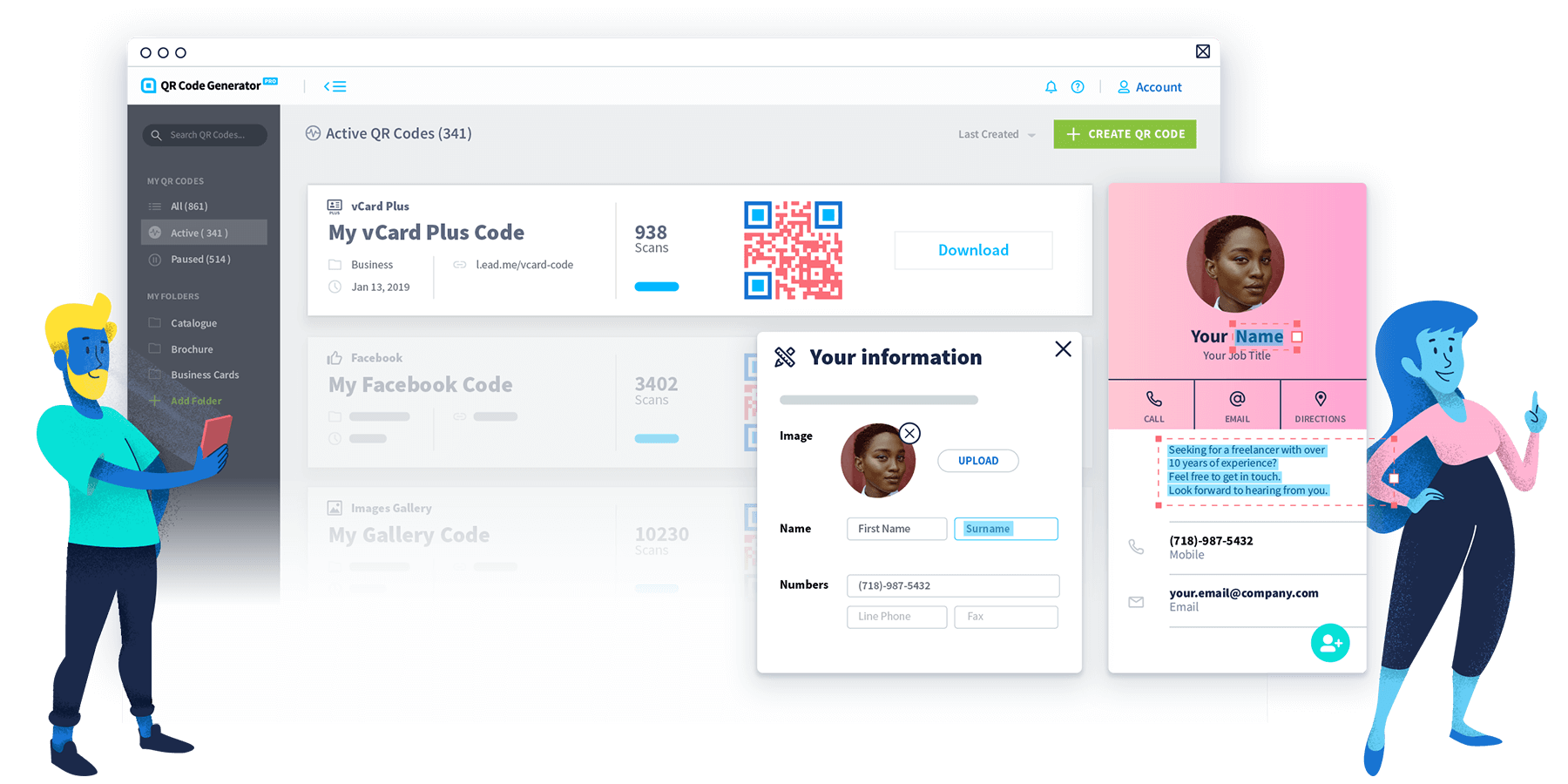 QR Code solutions for
smart marketing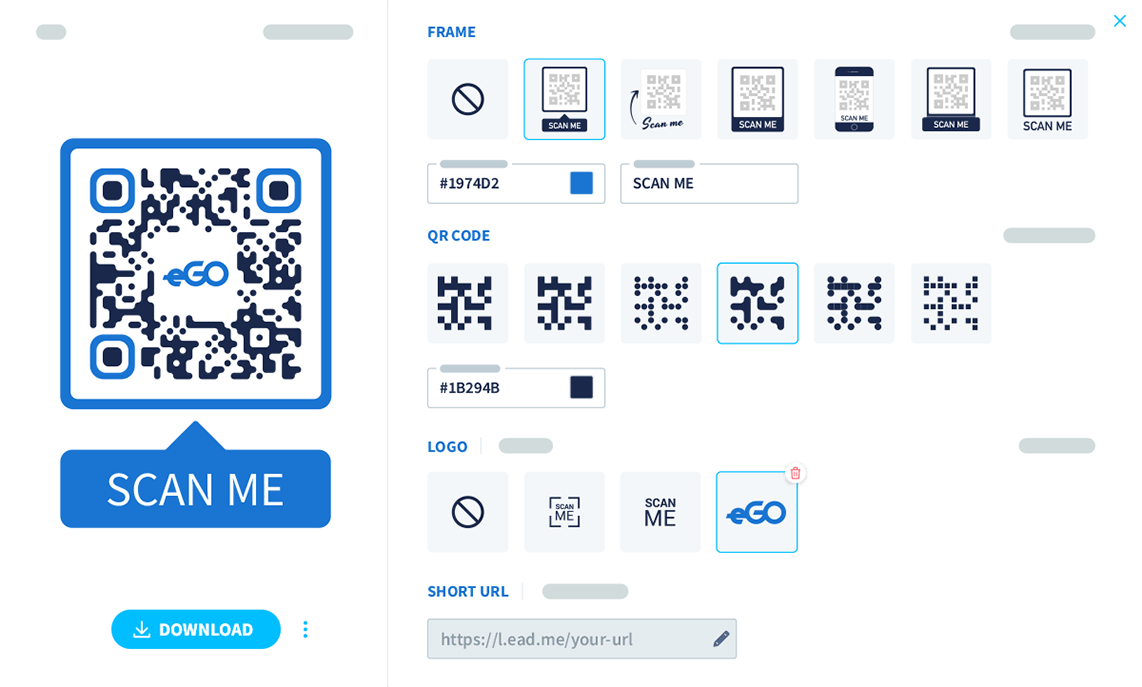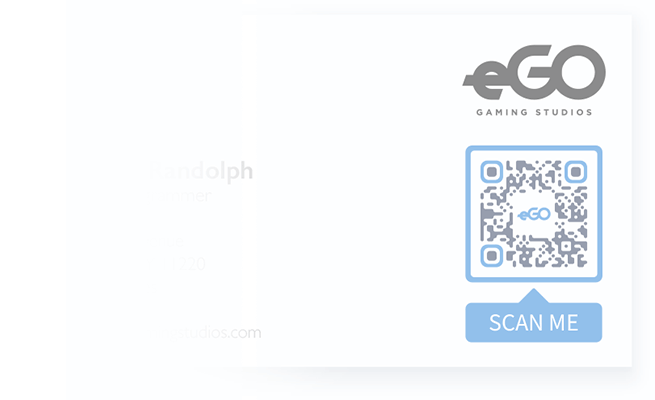 CUSTOMIZATION
Key personalization features
Align your QR Code to your company's brand identity by tailoring the QR Code design to your brand colors and logo. You can even create your own custom short URL to foster brand loyalty and add a call-to-action frame to attract even more scans. No design knowledge needed. Promise.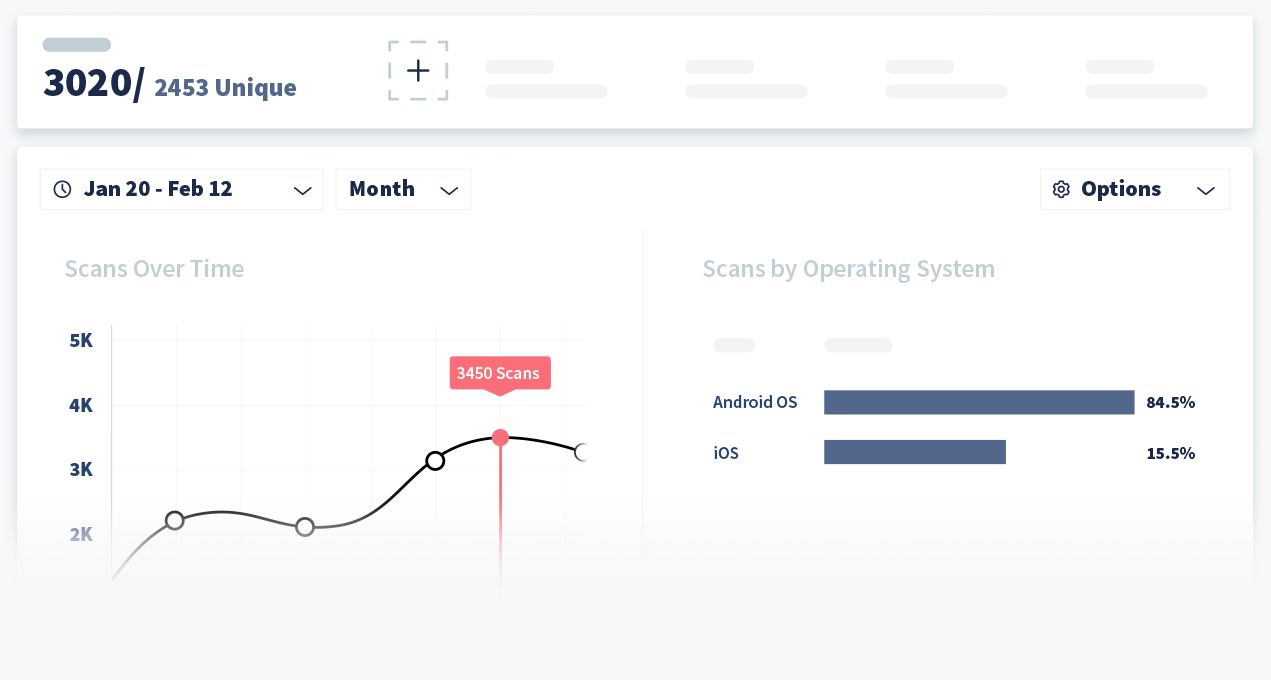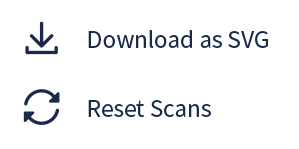 STATISTICS
Insightful metrics at hand
Measure your QR Code campaign's success as it happens. Track where and how many people scan your Codes, then export the data into shareable CSV reports.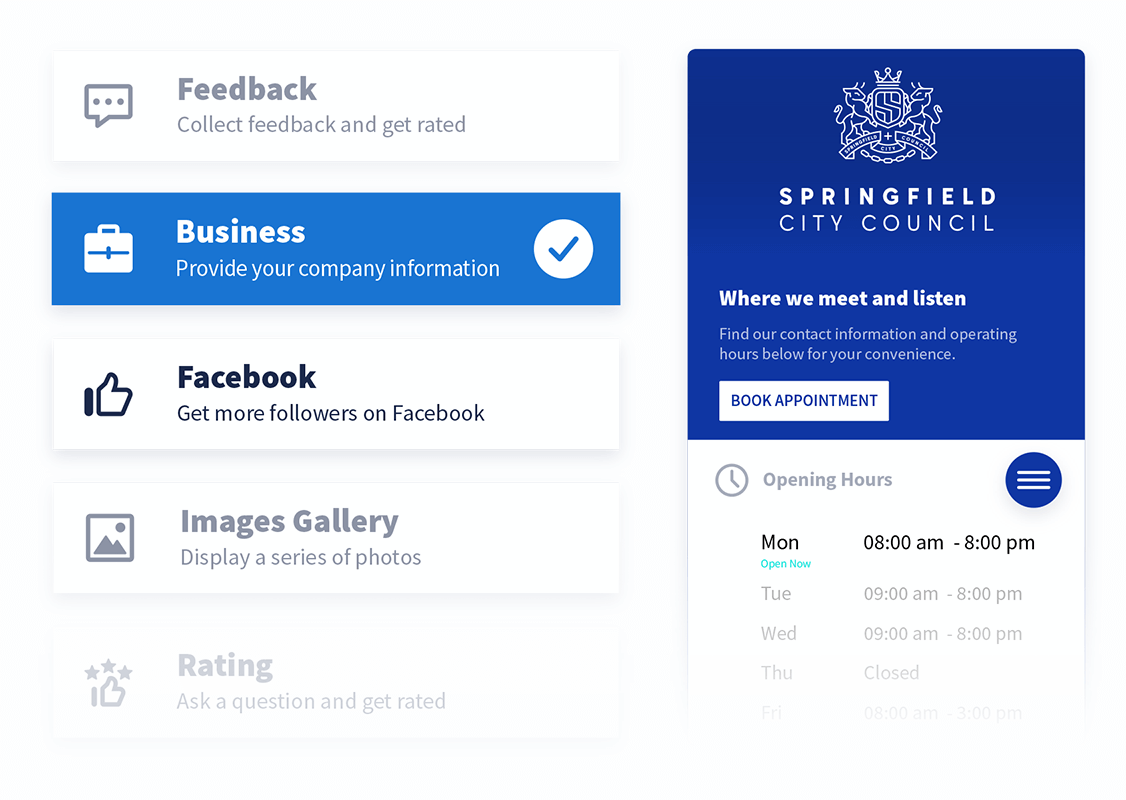 QR CODE TYPES
Next-gen QR Codes
Our QR Codes have built-in landing pages designed to be displayed beautifully across any device. This means that even if you don't have a website, generating a QR Code will provide you with the first step towards creating an online presence.
Plus, QR Code Generator PRO
will help you

—
Make a great first impression
Noticed a typo or error post-print? No problem! You can edit the content or change the type of QR Code at any time.
Download at the perfect resolution
You have the option to download in JPG, PNG, SVG, or EPS so your QR Codes stay in high-resolution no matter what material they are printed on.
Stay organized effortlessly
Label your QR Codes and create folders to keep your campaign nice and tidy so you can focus on performance and design.
Collaborate securely online
Create a seamless workflow with your team. They get their own login and you control what they can edit and see on the QR Code dashboard.
Increase brand awareness
Fully customize your QR Code short URL with either your marketed product or your company name to increase brand visibility.
Optimize campaigns with our insights
Stay on top of your campaigns by adding campaign info like the start date, the medium it's on, and how many copies were printed.